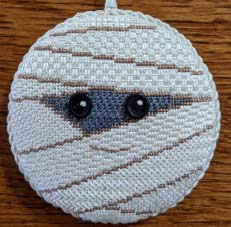 October 2022 Program – "I Want My Mummy"
designed and taught by Kim Griffin
September 2022 Program – "Golden Sunflower" by Eileen Gurak
June 2022 Program – Snowman from the Jan/Feb 2022 issue of Needlepoint Now!
March 2022 Program – Spring Fling (Flower or Banner)
Designed and taught by Nancy Cucci
Flower Banner Formula
Green Metallic (#12 Kreinik or Fyre Werks Soft Sheen?)
Family of 4 greens: very light, light, medium, and dark
Family of 4 for flowers: light, medium light, medium dark, and dark.
Optional white for flower petals in top square.
Beads to match middle of flower family
Note: for added texture, use #5 pearl cotton for medium light and medium dark values of flower family.
Butterfly Banner Formula
Metallic — sample: Fyre Werks Soft Sheen FT39 Lite Blue
Over-dyed floss or silk — sample: ThreadWorx 1015 Ice Blue
Floss or silk to match — sample: Anchor floss A1 Snow White, A117 Thistle Light, A128 Cobalt Blue Light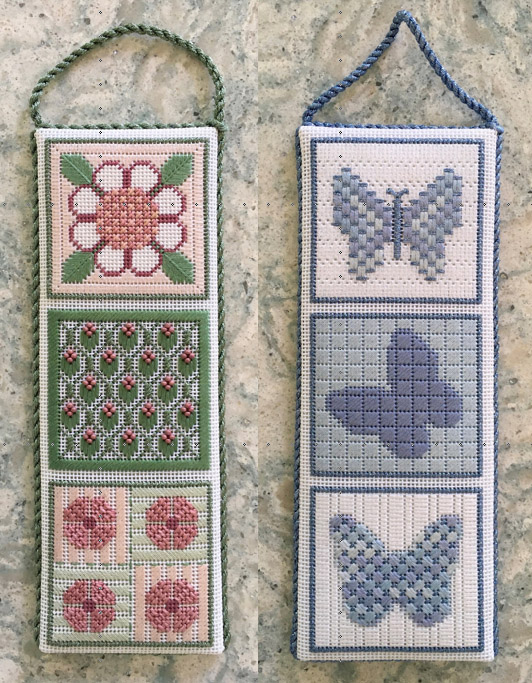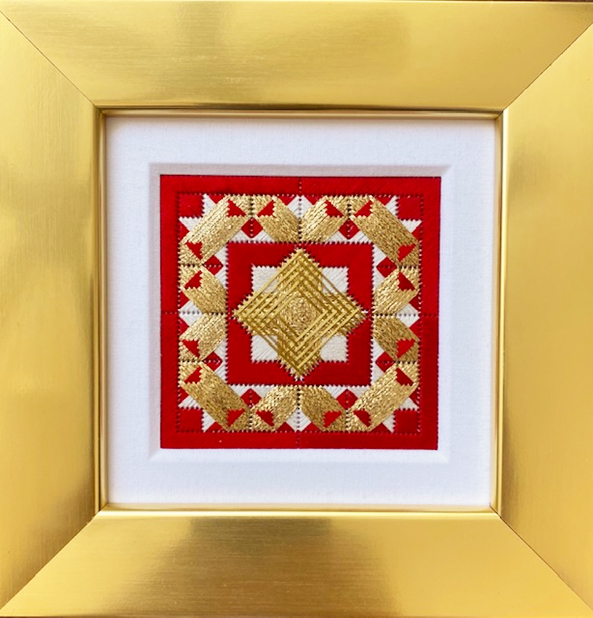 February 2022 Program – Baroque
Designed and taught by Margaret Bendig
January 2022 Program – Bargello Needlecase
HeartFeltDesigns1 on Etsy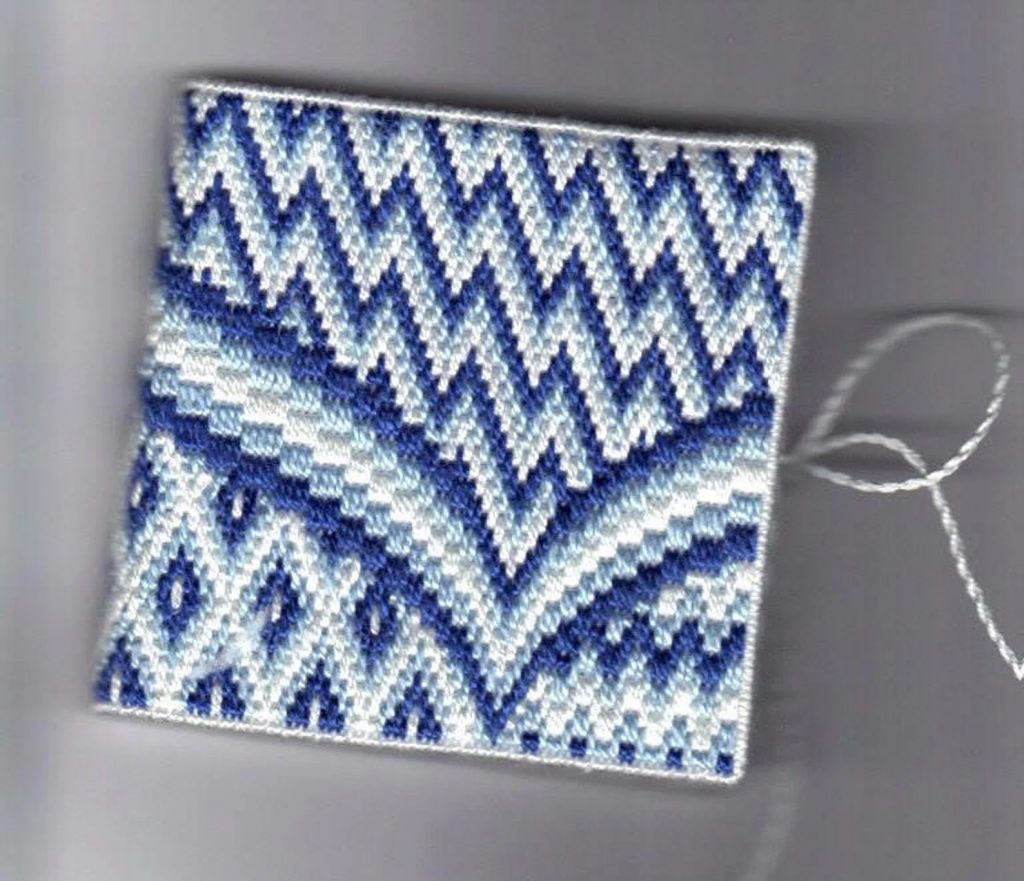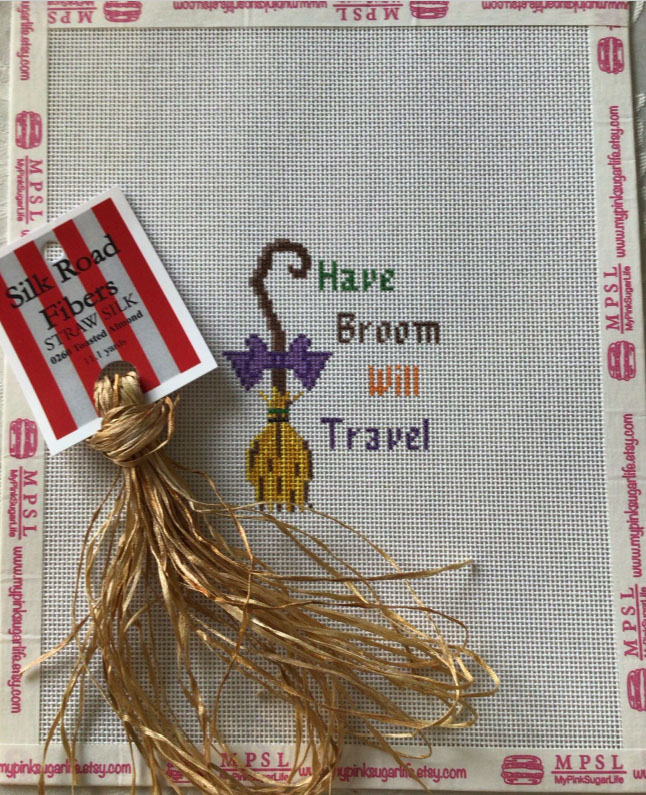 October 2021 Program – Have Broom, Will Travel
Canvas by Kam
September and November 2021 Program – Laurie's Heart
Designed and taught by Nancy Cucci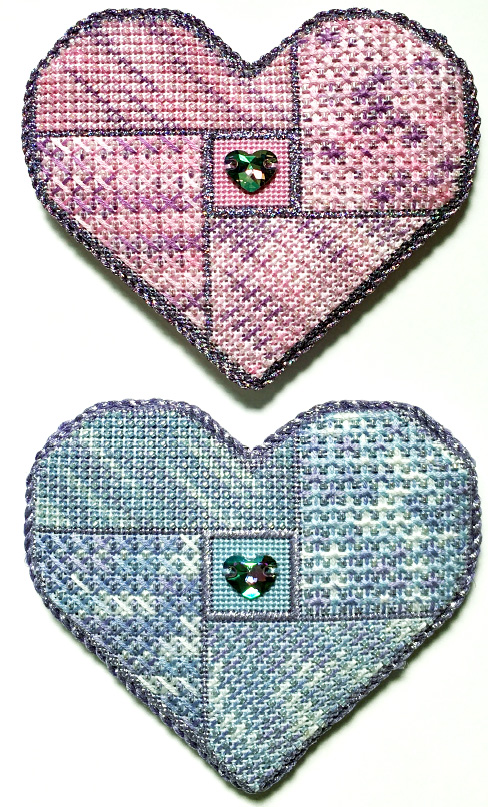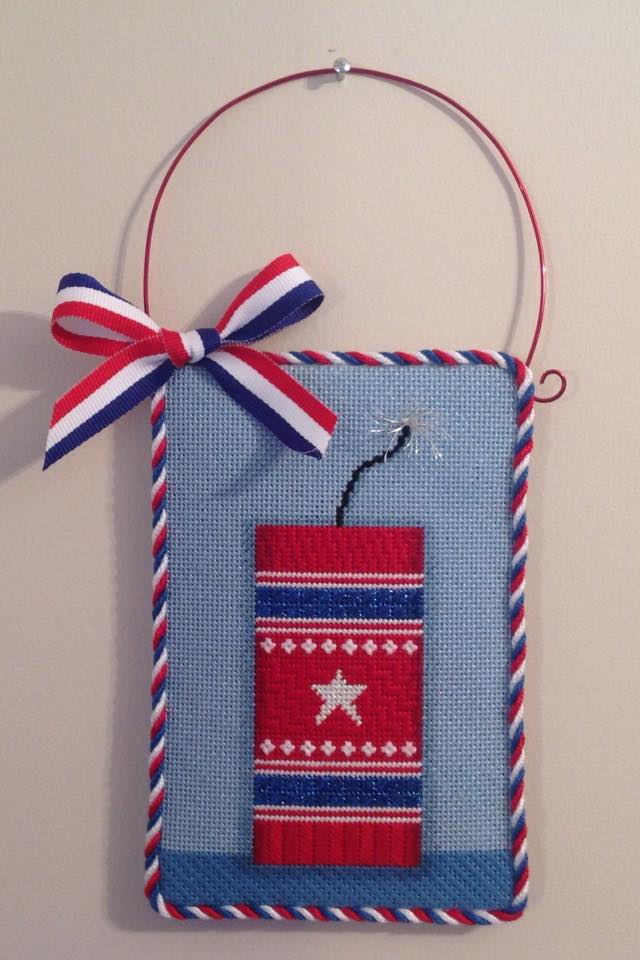 June 2021 Program – Firecracker!
Canvas by Kam
Year Long Project – 2020 through May 2021
December Dazzle – Designed and taught by Nancy Cucci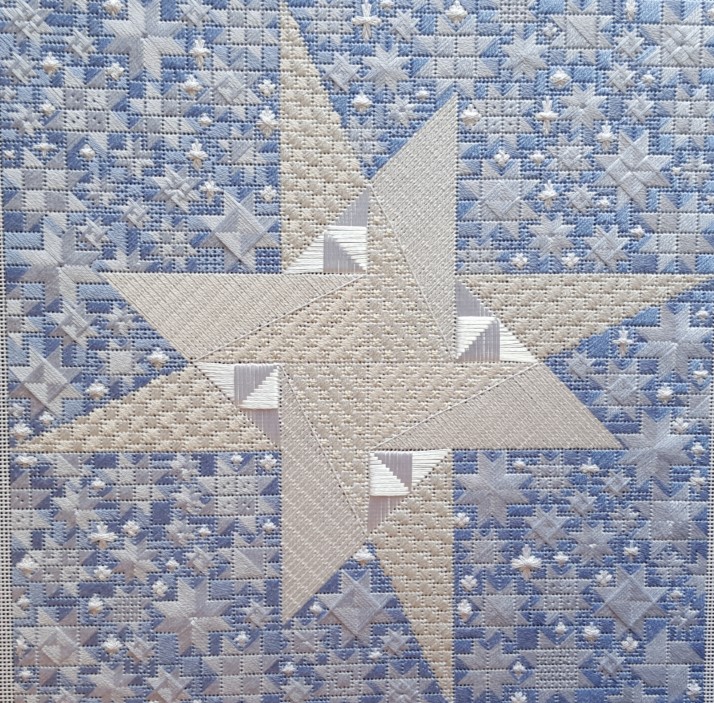 Year Long Program – 2019 through 2020
Star Dance – Designed and taught by Margret Bendig
February and March 2019 Programs
Peeps!
The instructions for this purchased canvas were from the Needlepoint Now Magazine.
Stitching was taught by Mary Ellen Bell (February) and finishing was taught by Linda Dunsworth (March).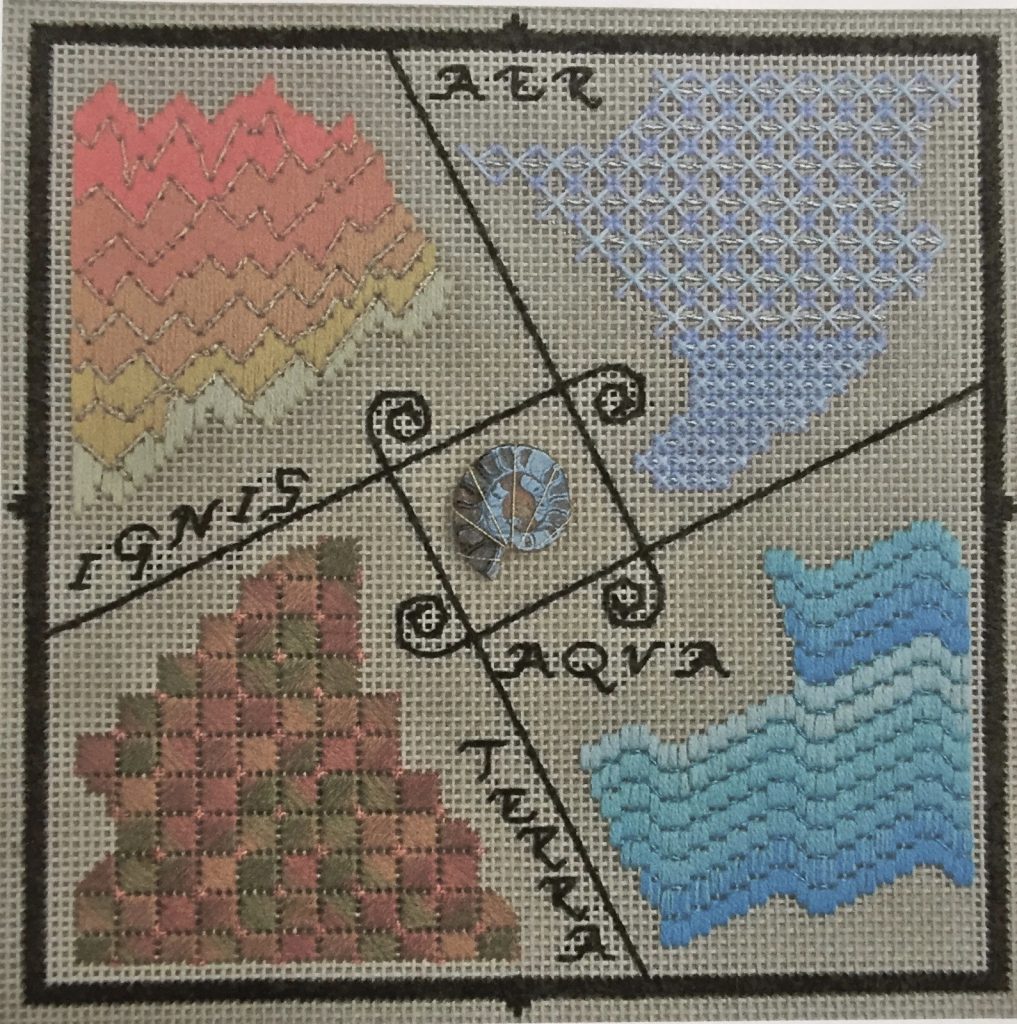 April 2019 Program
Earth, Wind, Fire, Water from the Chapter Program Book
Taught by Lynn Wilkenson
Sample stitched by Lynn Wilkenson
January 2019 Program
Heart
Designed and taught by Margaret Bendig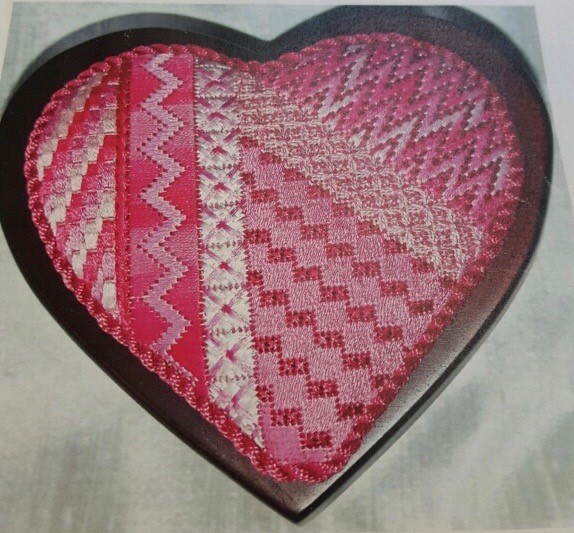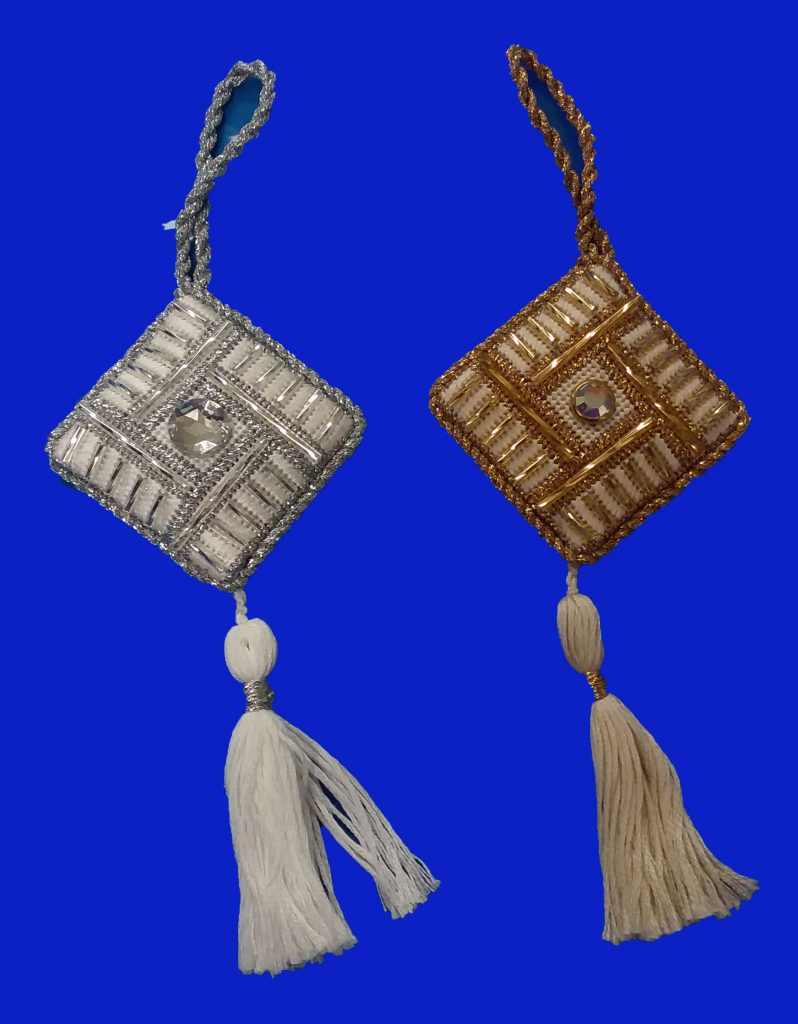 December 2018 Program
Silver and Gold Ornaments
Designed and Taught by Nancy Cucci
October 2018 Program
Candy Corn – Canvas by Kam
The January, May, and June programs of 2001 focused on Thanksgiving standups. The programs were taught by Lynn Wilkinson, Sally London, and Nancy Cucci.