Year Long Project – 2020 through May 2021
December Dazzle – Designed and taught by Nancy Cucci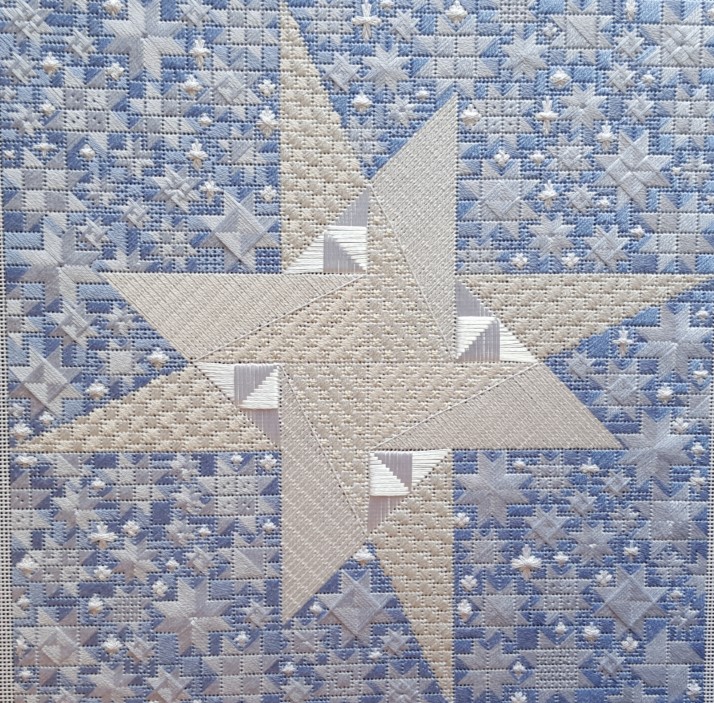 Year Long Program – 2019 through 2020
Star Dance – Designed and taught by Margret Bendig
February and March 2019 Programs
Peeps!
The instructions for this purchased canvas were from the Needlepoint Now Magazine.
Stitching was taught by Mary Ellen Bell (February) and finishing was taught by Linda Dunsworth (March).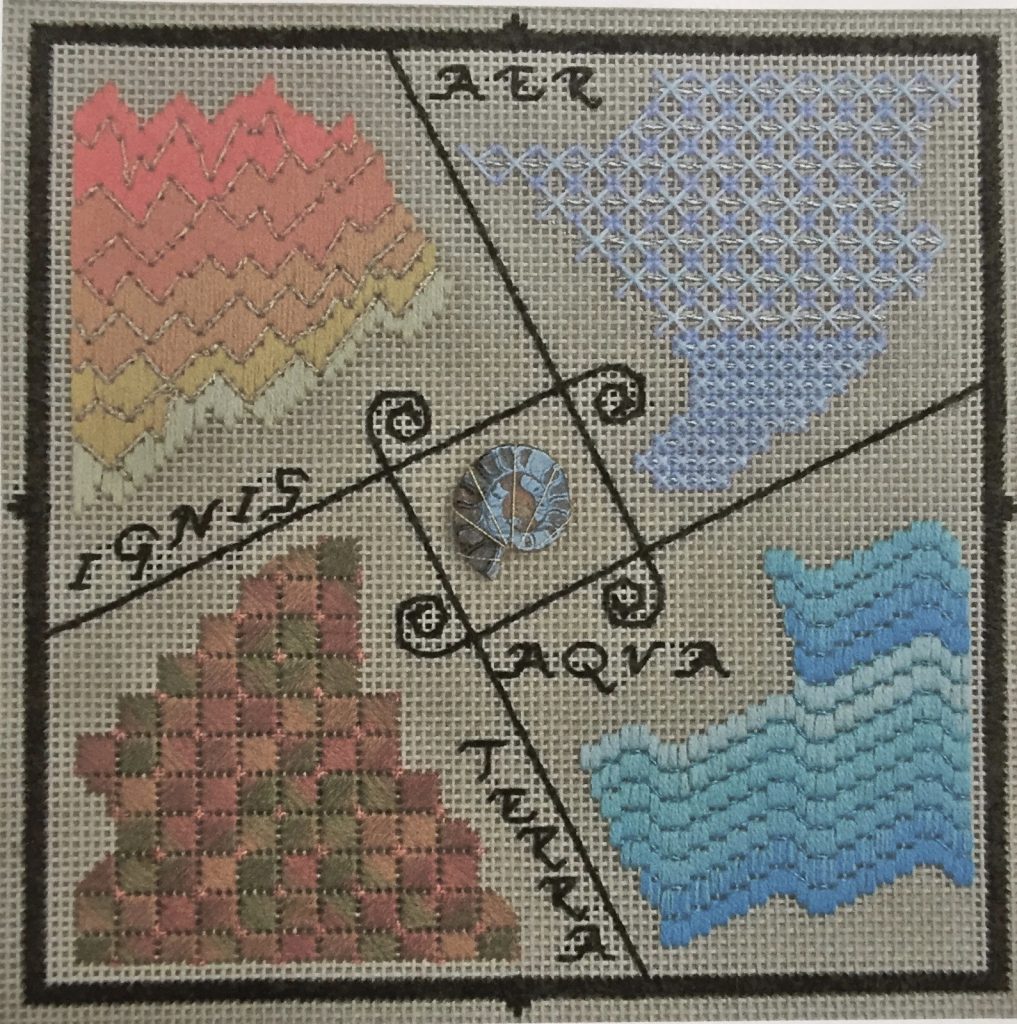 April 2019 Program
Earth, Wind, Fire, Water from the Chapter Program Book
Taught by Lynn Wilkenson
Sample stitched by Lynn Wilkenson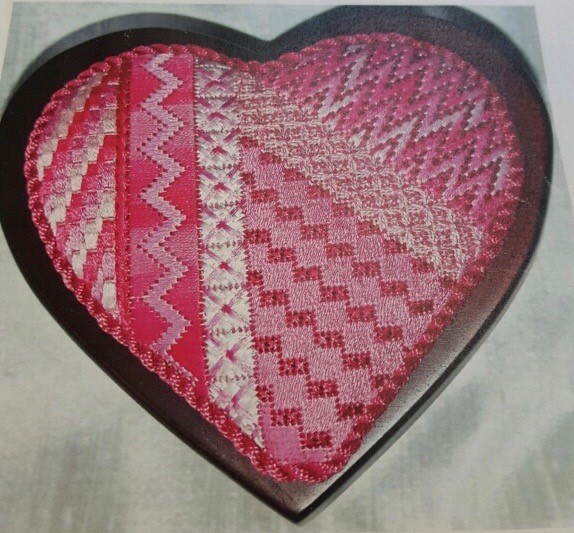 January 2019 Program
Heart
Designed and taught by Margaret Bendig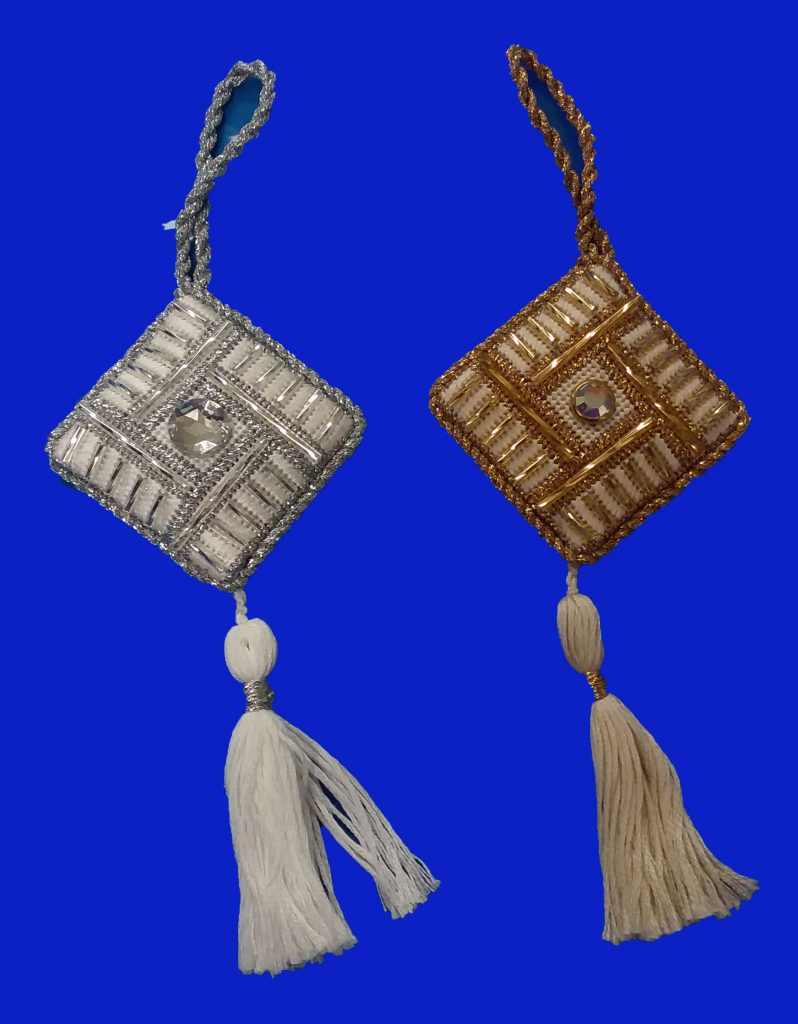 December 2018 Program
Silver and Gold Ornaments
Designed and Taught by Nancy Cucci
October 2018 Program
Candy Corn – Canvas by Kam
The January, May, and June programs of 2001 focused on Thanksgiving standups. The programs were taught by Lynn Wilkinson, Sally London, and Nancy Cucci.