You must be a member of both the Point to Point Chapter and the National ANG organization in order to participate in these programs.
Please see the Membership page for information on how to join.
Note: The upcoming June program will be the "Winter Snowman" from the Jan/Feb 2022 issue of "Needlepoint Now" – purchase your copy now so you can participate.
---
Spring Fling
See "Past Programs" Page for thread requirements for the two banners from March's Program
---
Helen's Star
April 27, 2022
May 25, 2022
This little geometric designed and taught by Margaret Bendig is fun to stitch. The monochromatic design combines Soft Sheen Fyre Werks and three values of floss to develop an eye pleasing combination. You have the choice of the six original colorways, something for everyone. Helen's Star is divided into three distinct patterns, with the opportunity to learn many tips and techniques. We will focus on thread laying techniques and stitch combinations. The center star is a fun challenge that may be started during our first meeting, the middle of the design is a lovely laid stitch pattern. There is a Satin Stitch border around the pattern and if desired, you can be finished at this point. If you want a 6" geometric add the Spinning Waffle frame and another Satin stitch border to complete the design. A list of alternate colors is included in the instructions. Stitchers purchasing a kit must make their color choices by the end of March as time is needed to gather the threads – color samples will be available at the in-person February meeting.
The cost for the chart/instructions only is $18. A kit which contains chart/instructions, canvas (12″ square), needle, and threads is $28. Shipping is $10.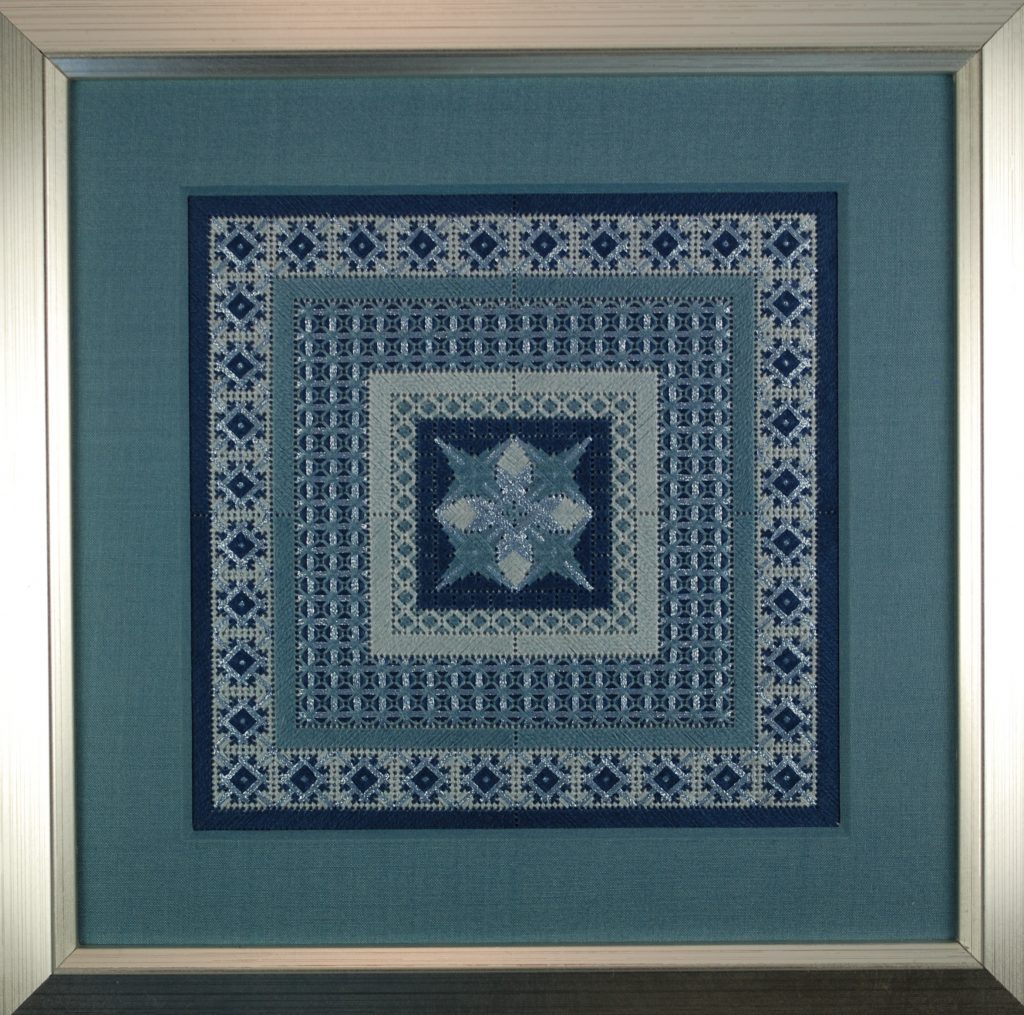 Kit colors are: Blue, Raspberry, Neutral, Green, Terra Cotta, and Periwinkle.
Deadline for ordering the kit is March 23. You may sign up for the Chart/Instructions only through mid April.
Deadline for signup has passed.
---
Winter Snowman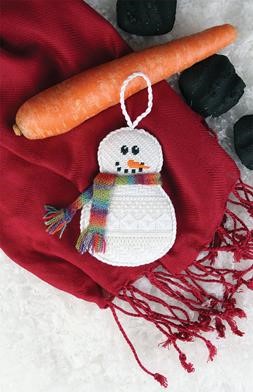 Click the link below to see the advertisement for the Jan/Feb Issue showing the other projects in the issue. There's also a link for online purchase, but please support your Local Needlework Store if possible.
January/February 2022 – Needlepoint Now
The "Winter Snowman" designed by Kam Wenzloff is featured in the Jan/Feb issue of Needlepoint Now. It's stitched in a variety of fibers including perle cotton and Fyre Werks Soft Sheen, though it may be possible to make substitutions for some threads. The Snowman also sports a scarf hand knit from Impressions or a similar yarn.
---
Placeholder
TBD
TBD
Deadline to sign up is TBD.
---